RGB ventilatori za svaki PC
Enermax T.B.RGB koristi patentirani Twister Bearing ležaj sa samopodmazivanjem , koji mu osigurava dobre performanse i dugovječnost.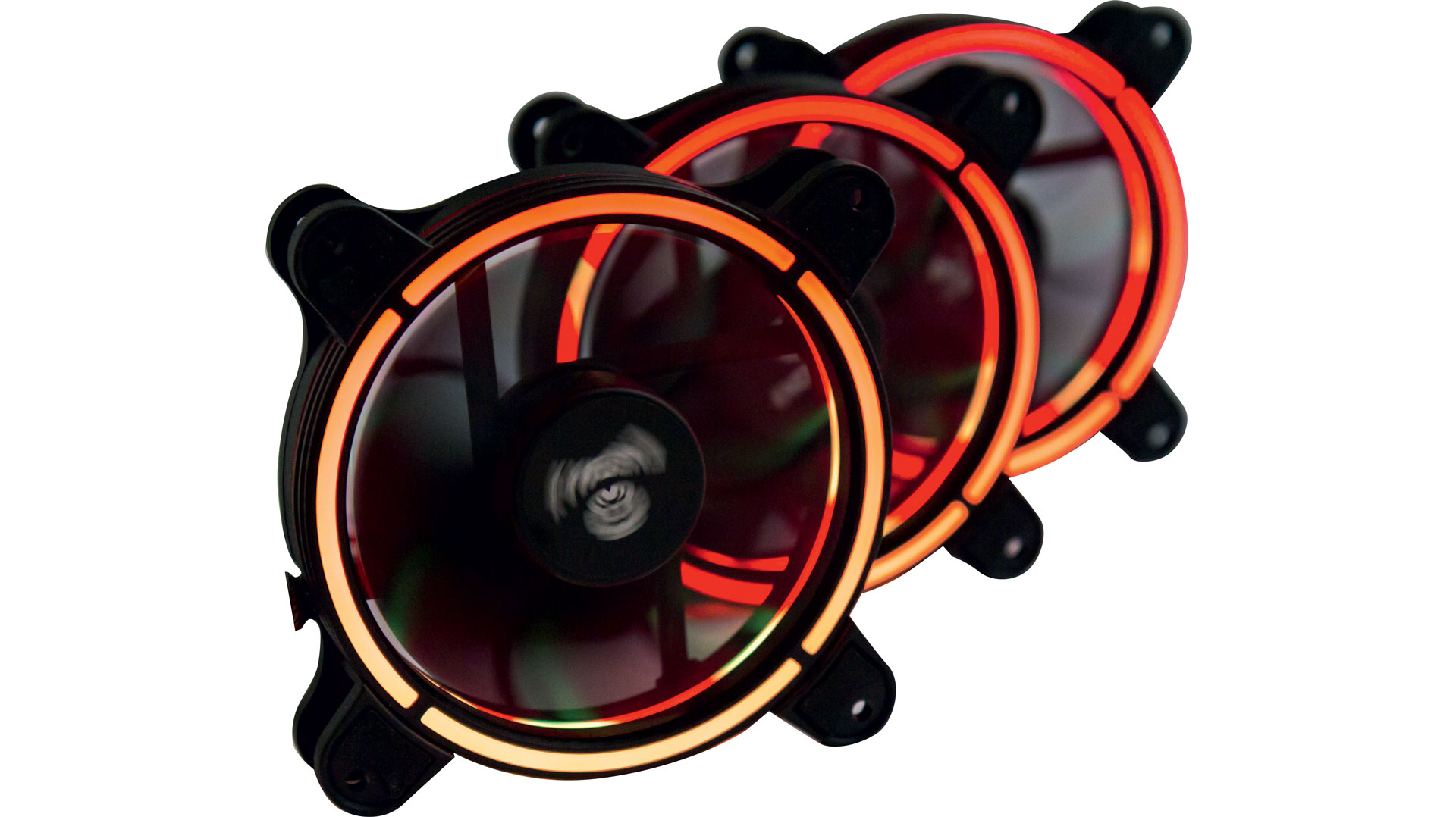 Ne biste pogriješili kada biste zaključili da je tržište ventilatorima malko zasićeno, a proizvođači se trude istaknuti drugim stvarima, koje nisu nužno vezane uz performanse. Ili dugovječnost. Naravno, govorimo o LED rasvjeti. Ispada da ugradnjom nevjerojatno jeftinih LED komponenti proizvođači mogu jednostavno lupiti duplo višu cijenu i proizvod će se prodati. No, sada za set ventilatora cijena lako dođe do sočne četiri znamenke, pa su neki proizvođači našli svoju priliku u "mid range" segmentu od oko 500 kuna za tri ventilatora, što je navodno razumna cijena.
U paketu dolaze tri RGB ventilatora dimenzije 12 cm. Povezuju se kontrolerom koji ih napaja i upravlja rasvjetom. LED rasvjeta nije adresabilna, to jest njome se ne upravlja pojedinačno, već svi ventilatori svijetle isto u RGB spektru na nekoliko programiranih načina. Kontroler se povezuje na USB izlaz iz matične za softversku kontrolu ili se njime može upravljati putem daljinskog upravljača koji nudi izbor boja, načina svijetljenja i, naravno, snage rada ventilatora.
Sam ventilator ne vrijedi ništa bez performansi i dugovječnosti, pa je tako za ovaj ventilator korišten patentirani Twister Bearing ležaj sa samopodmazivanjem. Enermax je omogućio i lako skidanje lopatica, to jest rotora za lagano čišćenje prašine. Sami brojevi jamče brzine okretaja od 500 do 1500 u minuti, što je standardno za tihe ventilatore, dok je maksimalni protok zraka 47.53 CFM. Statični pritisak kod pune snage je, prema proizvođaču, 1.66 mm-H2O. Uz sve to, vijek trajanja ventilatora u radnim uvjetima trebao bi iznositi više od 160 tisuća sati. Kompatibilni su, naravno, i sa svim R-G-B-12V konektorima matičnih ploča za sinkronizaciju.