Iako to rijetko kome zapravo i treba, ovaj model ima tri 5,25" utora sakrivena iza guba napravljenih vratašaca.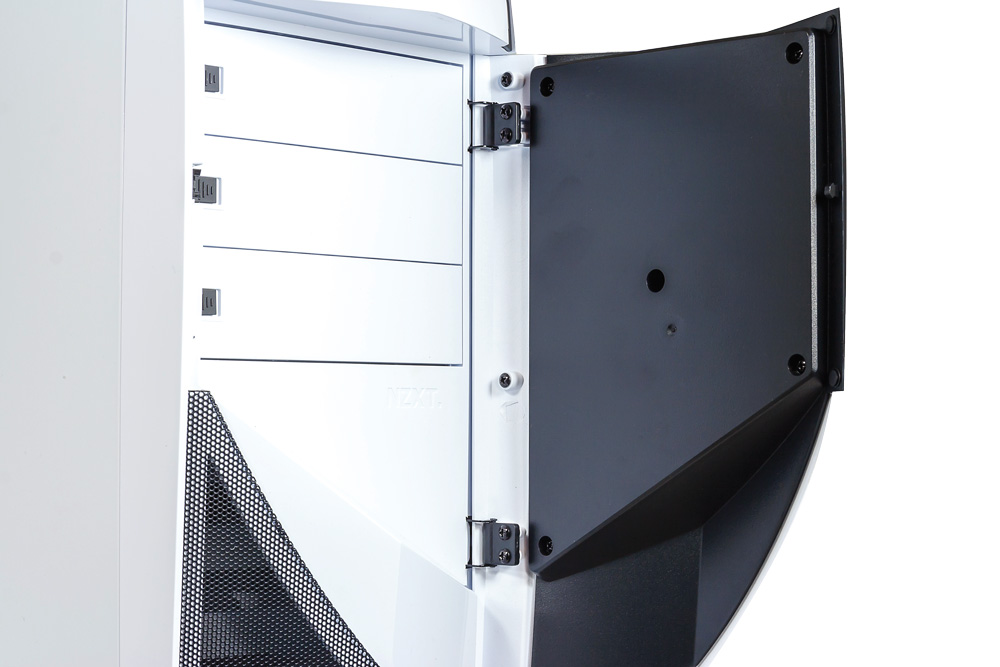 USB i ostale konekcije, kao i prekidač za paljenje i ponovno pokretanje neprimjetno su integrirane u dizajn kućišta.
Jedna od prednosti ovog modela jest mogućnost instalacija vodenih hlađenja s gornje strane, i to onih nešto glomaznijih modela budući da prostora ima i više nego dovoljno.
NZXT-ov Phantom 240 dolazi samo u ovoj bijelo-crnoj kombinaciji, a moramo vam priznati da mu stvarno ona dobro i stoji, pogotovo uživo. Iako se sigurno neće svidjeti baš svima, ovaj model predstavlja vrlo interesantnu alternativu, pogotovo ako planirate slagati "white build", a želite pokazati i komponente u unutrašnjosti.
Prostrana unutrašnjost omogućava jednostavno instaliranje komponenti, a pruža podršku i za one veće, poput dužih grafičkih kartica ili viših hladnjaka. Napajanje se postavlja na donjem dijelu te ima svoj vlastiti filtar, dok oko njega i oko matične ima dovoljno rupa za pristojan cable management. Na stražnjoj strani nalazi se jedan predinstalirani 120 mm ventilator dok se drugi nalazi s prednje strane i možete ga vidjeti kroz crnu mrežicu.
Kavezi za diskove podržavaju instalaciju bez potrebe za alatom, a inicijalno su postavljeni na način da im se pristupa s desne strane. No, ladicu lako možete preseliti na lijevu stranu.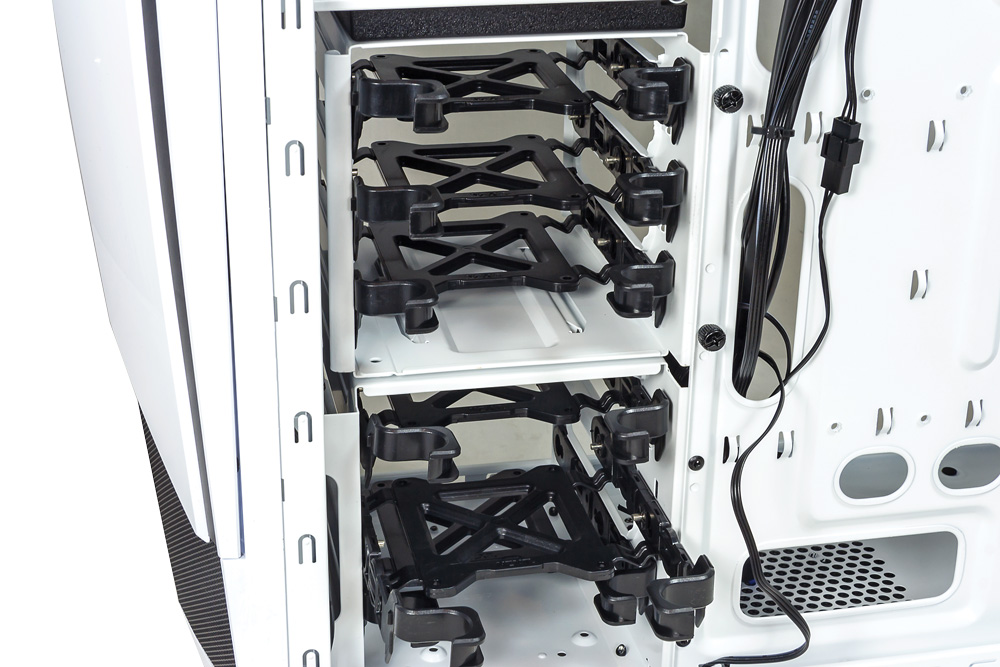 Maloprodajna cijena: 711,00 kn