Upopularnu Pavilion seriju HP je odlučio staviti nabrijani hardver, a glavna zvijezda, uz novi Skylake Intelov procesor, je Nvidijina 950M grafika. Ako ne želite potrošiti goleme svote za high-end brandirane gaming prijenosnike, HP je ponudio recimo budget varijantu.
Izvana, klasično plastično kućište je prilično čvrste izrade. Sjajna za packe prijamčljiva plastika na poklopcu ekrana i u zelene (gaming wanna be) boje ofarbana unutrašnjost u kojoj je uz taj zeleno-crni combo još uočljiv Bang and Olufsen logo. Tipkovnica se blago uvija pod pritiskom, udobna je za tipkanje i igranje (odigrali smo cca. pola sezone na novoj FIFA 2016 igri čiju recenziju možete pročitati u ovom broju). Prigovor ide malom enteru, a dodatni plus zelenom pozadinskom osvijetljenju. Touchpad je mali, ali precizan, responzivan i podržava geste.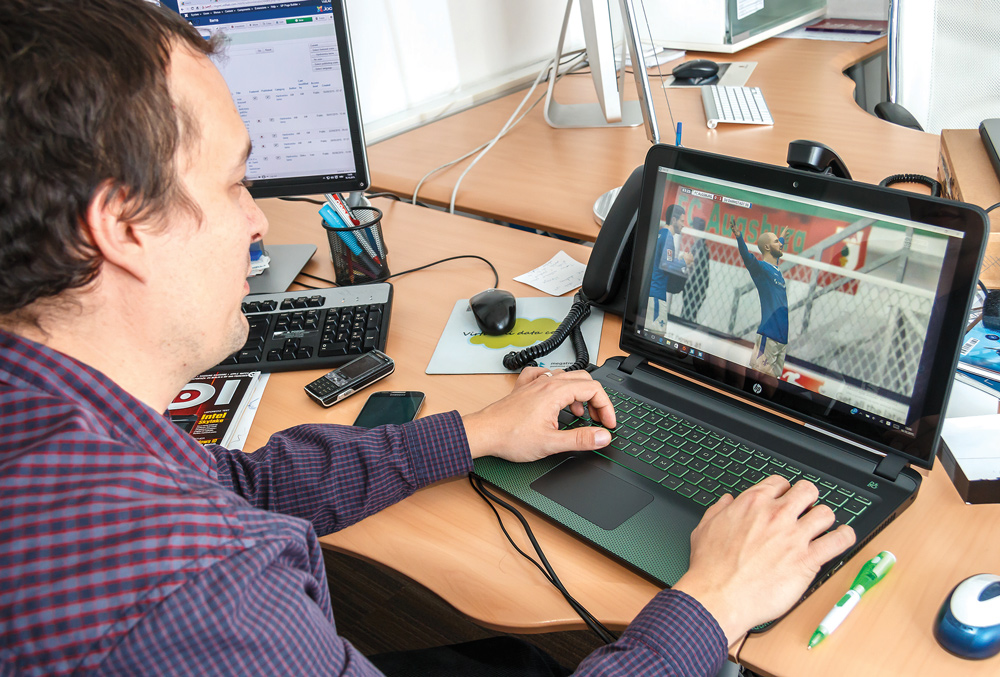 Testirali uz nogać

Nova FIFA odigrana na Pavilionu

Hardverski, Gaming Pavilion dolazi u više konfiguracija. Mi smo dobili model s novim Intel Skylake i7-6700HQ procesorom koji ima četiri jezgre i 8 threadova (u seriji s nude i modeli s i5 procesorom-najjeftiniji model ide za 6999 kn). Uz integriranu Intelovu 530 grafiku, uređaj dolazi s Nvidijom GTX 950M grafikom koja je dovoljna za gaming, ali na FullHD ekranu nećete sve igre moći igrati na najvišim detaljima. Hvalimo 12 GB radne memorije, a u našem testnom modelu bio je klasični terabajtni HDD, dok je moguća kombinacija i sa M2 SATA SSD-om.

Ekran je bolji od standardne Pavilion ponude koja je inače u nižem cjenovnom rangu, bolji su kutovi gledanja i prikaz boja. Audio doživljaj je solidan, u skladu s očekivanjima od klasičnog 15,6 inčnog laptopa. Zvučnici iznad tipkovnice su glasni, ali im visoki tonovi nisu najbolji prijatelji, a dobro bi došao dodatni subwoofer.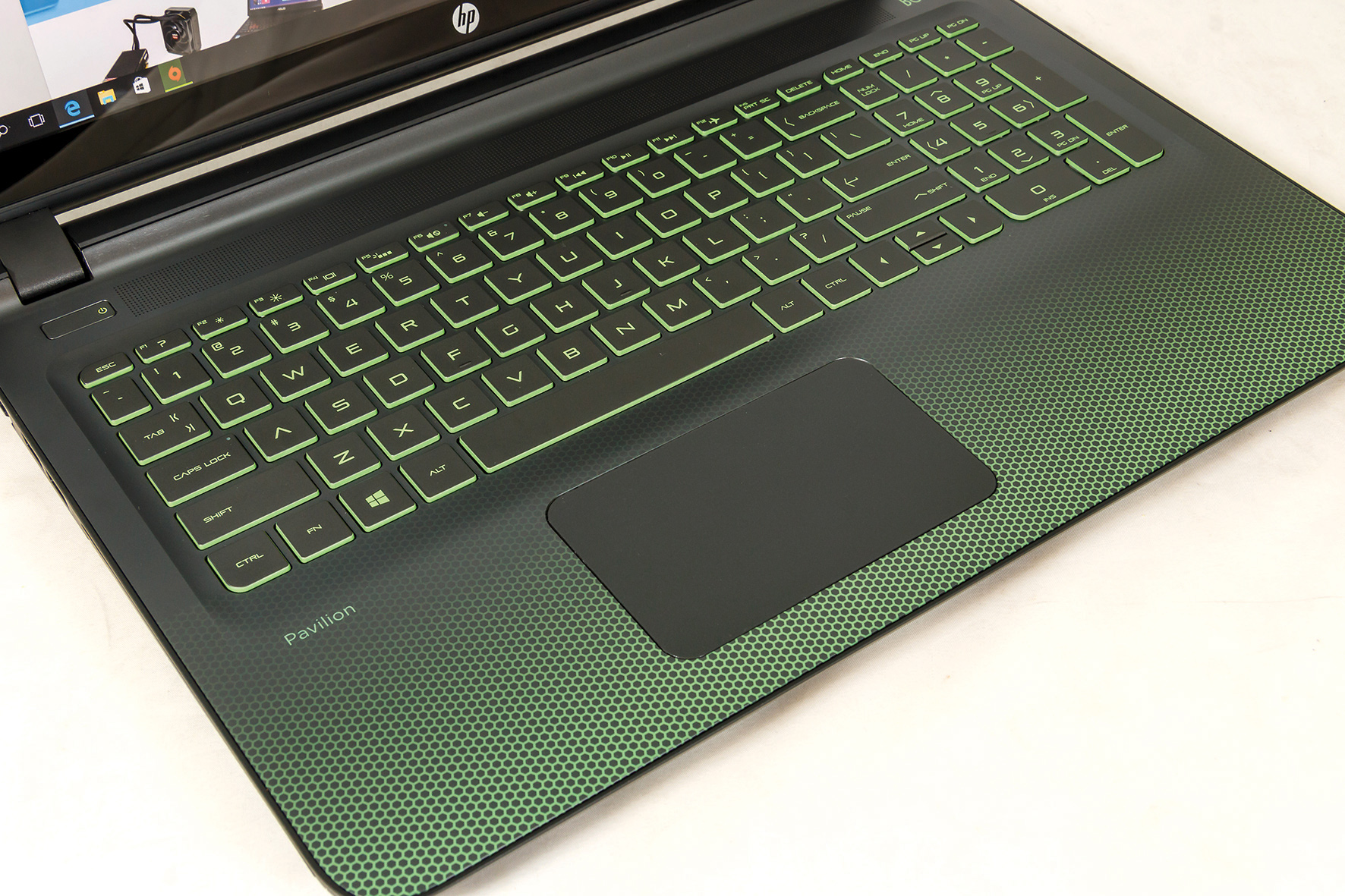 Zeleno crno

Gamerski štih zelenom teksturom i pozadinski osvjetljenom tipkovnicom na inače klasičnom Pavilion kućištu

Ukupno vrlo jak prijenosnik (pogotovo model sa SSD-om) koji u Pavilion kućište smješta top hardver za bilo koji zadatak. Cijena je visoka, no to je za očekivati za četverojezgreni Skylake i7 procesor, a kada bi tražili dlaku u jajetu, voljeli bi za ovaj iznos dobiti još za stepenicu jaču grafiku, no tada bi se dizajn i hlađenje morali dodatno mijenjati.