JBL Boombox najveći je bežični Bluetooth zvučnik koji smo na ovom testu imali prilike poslušati. U principu je uvećana verzija JBL-ovih cilindričnih zvučnika koji su prilično popularni kada pričamo o prijenosnim zvučnicima. Naime, ovaj se div teško može nazvati prenosivim i, srećom, ima ugrađenu ručku, no teško bismo ga mogli nazvati praktičnim za šetnje ili kamoli planinarenje.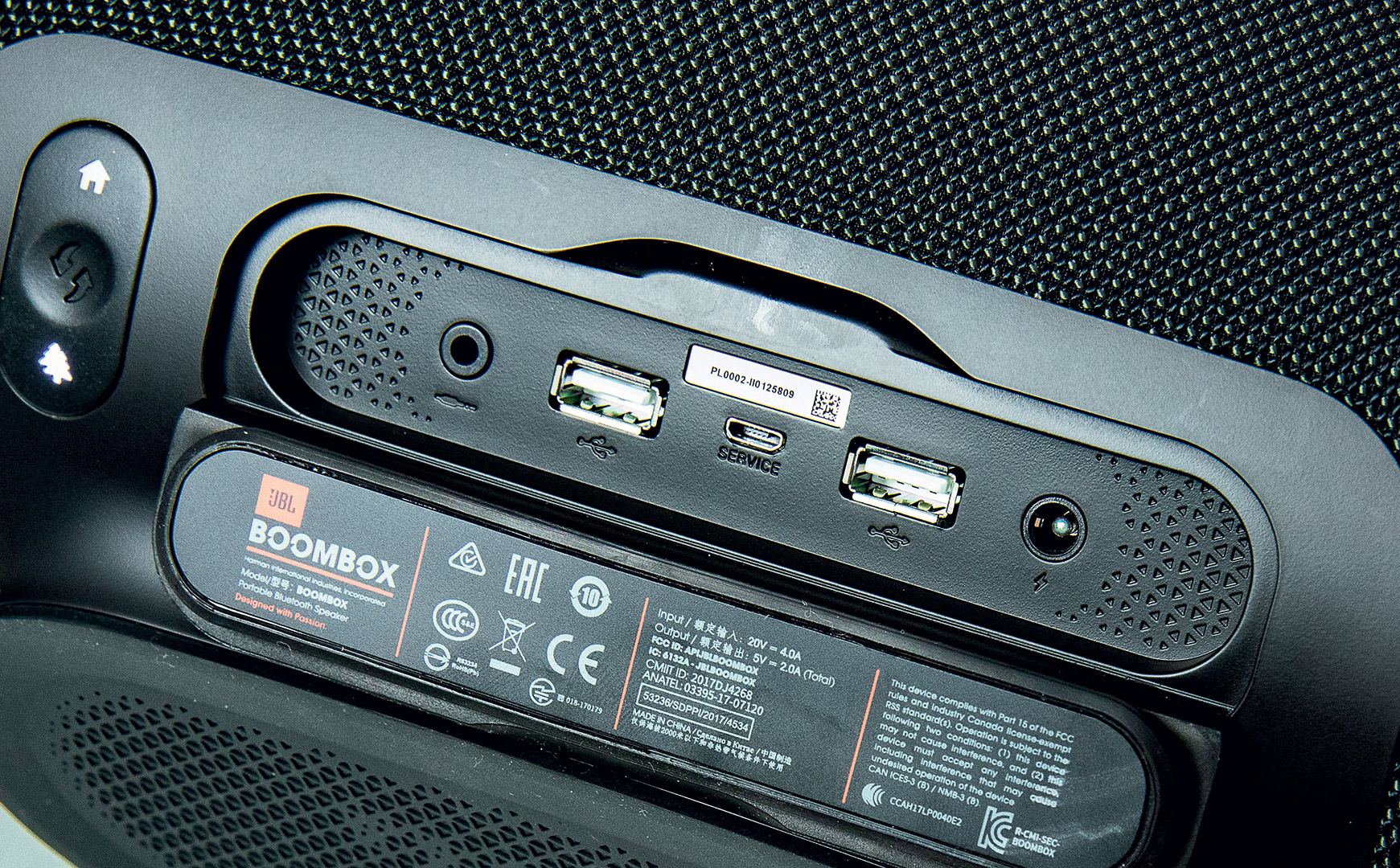 Dva radijatora koji se vide na krajevima cilindra zapravo su pasivni radijatori za pojačavanje dubljih tonova, dok su aktivni zvučnici ispod mrežaste tkanine. Riječ je o dva visokotonca na svakom gornjem rubu zvučnika od 2 cm promjera, a bliže sredini nalaze se dva srednjetonca koji pumpaju maksimalno 55 W snage, to jest Boombox ima sveukupnu maksimalnu snagu od 60 W na punjaču ili 40 W na baterijama.

Uz to IP rating mu je X7, što znači da, ako vam padne u bazen, neće imati nikakvih posljedica pošto će plutati, no nemojte ga uranjati u vodu. Uz to, baterija od 20.000 mAh traje 24 sata neprekidne reprodukcije glazbe te može poslužiti i kao punjač za mobitele. Naravno, to znači i da je punjač za ovo čudo velik kao i punjači za laptope, a i onda mu treba preko šest sati da se napuni.


Naravno, kod ovog zvučnika sav fokus je na snazi te je sve drugo sekundarno, uključujući veličinu i težinu. No, ako vam treba samo velika snaga, teško ćete naći nešto bolje od JBL-ovog Boomboxa. Jedini minus je, naravno, cijena, na koju će pristati jedino istinski ljubitelji glasne glazbe koja pritom mora biti i prijenosna.

Na poleđini imate i opciju za unutrašnju ili pojačanu vanjsku reprodukciju glazbe koja dodatno pojača dublje tonove za jači bass. Reprodukcija glazbe je, naravno, vrhunska i pri maksimalnoj glasnoći, pa s te strane ne možete pogriješiti.