Time lapse dostupan je u intervalima od pola sekunde, jedne sekunde, dvije, pet, deset, 30 i 60 sekundi. Može snimati u krug, brišući najstariji video i to u intervalima od minute, dvije ili pet minuta. Fotografije snima u jpeg i dng (raw) formatu pri ISO vrijednostima od 100, 200, 400 i 800 te brzini zatvarača od 1/60s do 8 sekundi.
Ima postavke za nekoliko kolor profila i timer odgode od 3 do 15 sekundi. U Burst modu može snimiti maksimalno 10 fotografija u sekundi i uzastopno 30 fotografija kroz 6 sekundi, no možda je bolje i korisnije snimiti video ako očekujete 30 fotografija u sekundi s obzirom na to da je rezolucija fotografija identična rezoluciji 4K videa.
Stabilizacija slike je elektronska, tzv. EIS. To je tehnika poboljšanja slike koja koristi softversku obradu. Mi 4K Action Camera koristi kombinaciju Bosch BMI160 IMU čipa koji posjeduje 3-osni žiroskop i 3-osni akcelerometar i uz pomoć tih informacija kamera, tj. Ambarella A12S75 chip, stabilizira sliku kako bismo snimili glatke, stabilne video filmove. Na našem testu stabilizacije kamera daleko zaostaje za konkurencijom te podrhtavanja videa nije uspjela stabilizirati.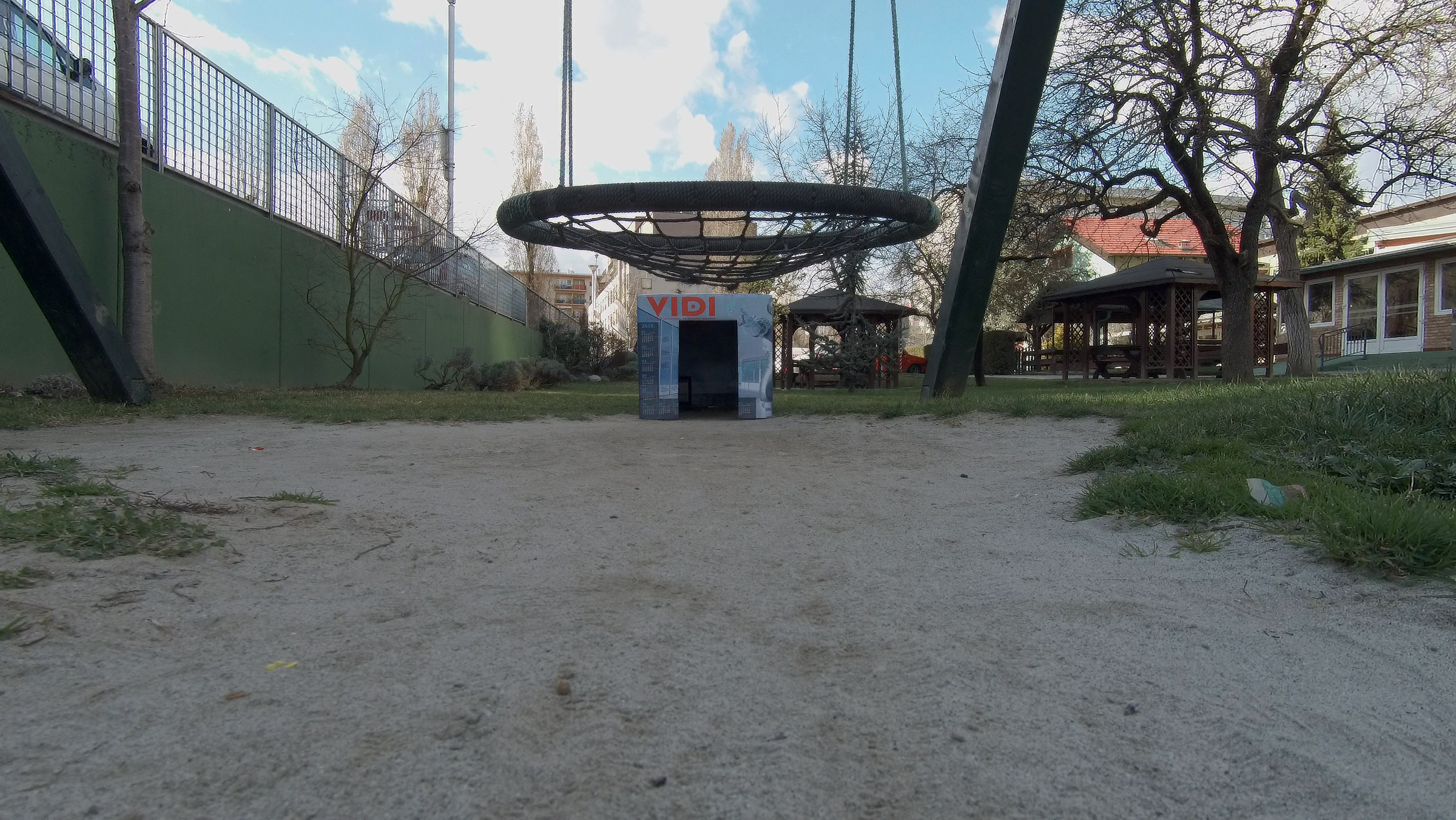 Pokušali smo snimiti i video iz ruke, no i on se jako "tresao", stoga ovime zaključujemo kako za ovu kameru treba imati stativ ili dodatnu gimbal stabilizaciju kako bi snimka bila iskoristiva za video. No, s obzirom na to da je jako jeftina, mogla bi poslužiti kao dash kamera u automobilu gdje vam ne treba nužno savršeno stabilizirana snimka, već je bitnije da kamera može snimati u loopu preko starih videa ili pak za nju imate drugu namjenu u obliku snimanja timelapse videa koji se najčešće snimaju sa stativa.
Sve u svemu, odlična oštrina kada je kamera statična i vrlo loši rezultati kada se kamera kreće. Ova kamera je pored GoPro 7 White druga najhladnija na testu te je dosegla maksimalnu temperaturu od 41° C. Želite li snimati u vodi, za kameru će vam trebati vodonepropusno kućište.